The Best Angkor Guidebook is Focusing on the Angkor Temples
If you're on your first visit to explore the temples of Angkor in Cambodia…or if you're a scholar doing ongoing research in the area…the best Angkor guidebook is Focusing on the Angkor Temples – The Guidebook, by Michel Petrotchenko. His work is more comprehensive, more compact or easier to use than any others available.
In October 2012, the author released his 2nd edition with 384 pages, 1,100 illustrations (700 in color) and 150 color-coded, annotated temple floor plans (the only guidebook that includes this feature).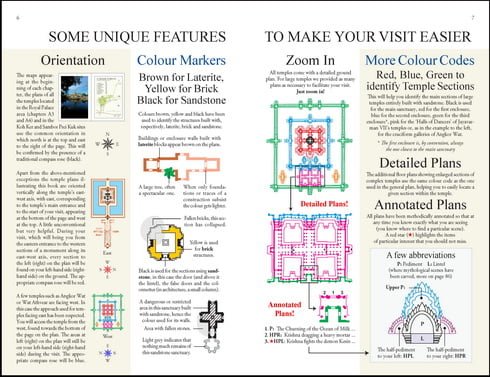 The book opens with a visual, 100-page presentation of Khmer history, architecture, religion and culture. At the end, you'll find essential travel information for planning your trip to Siem Reap and Angkor.
Here at Devata.org you'll find many book reviews about Angkor and the Khmer civilization. But if you're visiting the sites in person, The Angkor Guidebook is absolutely an essential item to bring along. Compared to other Angkor temple guides, the Angkor Guidebook describes more temples and includes more maps and color illustrations.
International readers can buy the book online using PayPal, with speedy airmail delivery worldwide. I have purchased two copies in the United States and delivery was within 2 weeks. The book is also available on Amazon and in bookstores in Cambodia and Thailand.
Reviewed by Kent Davis – Nov. 6, 2012.