In Paris, the Royal Ballet of Cambodia performs an extraordinary Hindu legend of creation featuring Amrita, the nectar of immortality.
Angkor Wat Interactive on National Geographic includes profiles of seven major Khmer temples including Angkor Wat, Phnom Bakheng, Prasat Kravanh, Phimeanakas, Ta Keo, Preah Khan and Bayon.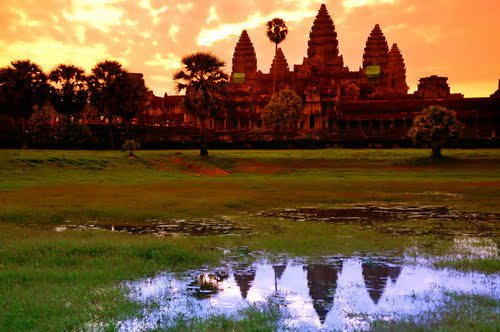 A visually stunning production that opens with the narrator in the root covered ruins of Ta Prohm, a Khmer temple that French archaeologists intentionally left in its unrestored state.