To Cambodia With Love-Book Review
An Essential Travel Guide in a Digital World
Book Review by Kent Davis
To Cambodia With Love is an attractive and useful guidebook for any traveler headed to Cambodia. Its secret is that this book offers a unique collection of tips and ideas that readers simply won't find anywhere else.
When I began traveling internationally in the 1970s trips were always too expensive and too short. So some things never change!
Info about exotic destinations was sparse, but even a few ideas about sights, food, transport and lodging could make the difference between a memorable adventure and a stressful fiasco.
On my first trip to Laos in 1992 I just ripped the 20 page supplement out of the Thailand Lonely Planet Guide so I didn't have to carry the whole book…but even those 20 pages made my Laotian trip easier. Knowledge is power!
With the advent of the Internet, travel research has evolved. So have travelers.
Finding mainstream attractions and accommodations is fairly easy. If anything, there's too much information available and online sources aren't always reliable. Beyond that, most modern travelers are seeking insights and experiences much deeper than "been there, done that". Enter senior editor Kim Fay with a new concept to create "travel guides for the connoisseur".
To Cambodia With Love is a perfect example of how well her formula works. With Phnom Penh-based British writer Andy Brouwer, they sought out more than 60 expert contributors with one thing in common: a passion for some aspect of Cambodian life. Food, history, sights, temples, Buddhism, wildlife, art, music, nature, charity, adventure, education…you name it…these people all live and love their Cambodian dreams.
And to each they posed one question: If you were giving advice to a friend who was headed to Cambodia, what would you tell them?
And so To Cambodia With Love was born, the newest in a brilliant series of travel guides. In addition to Cambodia, ThingsAsian Press now offers guides for Vietnam, Thailand, Myanmar, Shanghai, Northern India, Nepal and Japan.
I can honestly say that I wouldn't go to any of those places without one of these clever compact guides in my luggage. Why take a chance of missing the most inspirational experiences that await you in these exotic lands?
To Cambodia With Love BOOK DETAILS
TABLE OF CONTENTS
1. MOVEABLE FEASTS – A tasting menu of exotic flavors
2. SEEING THE SIGHTS – Fresh perspectives on exploring must-see attractions
3. SECRET GARDENS – Where to hide away from the touring masses
4. INTO THE WILD – Outdoor experiences for adventurous travelers
5. WHEN IN ROME – Lessons on living local and making yourself at home
6. PAYING IT FORWARD – Suggestions for giving back while you're on the road
7. RESOURCES FOR THE ROAD – Practical advice to help you prepare for your travels
8. EPILOGUE – One writer takes his sons on a local detour in Siem Reap
The book also features an Introduction, detailed Contributor Biographies (see below), Credits and  an Index .
EDITOR BIO
British-born Andy Brouwer made his first trip to Cambodia in 1994. That white-knuckle ride hooked him for life.
When his annual visits didn't satisfy his craving, so he upped sticks to Phnom Penh in 2007. As well as having a serious interest in temples, books, and pretty much all things Khmer, he is a lifetime supporter of Leeds United and has an insatiable passion for the music of Steel Pulse and Ennio Morricone.
For the adventures of Cambodian life, updated daily, visit Andy's blog.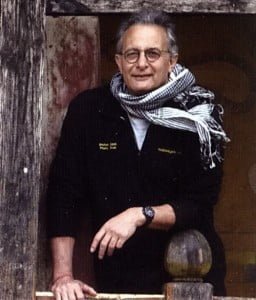 PHOTOGRAPHER BIO
Tewfic EI-Sawy is a New York City-­based freelance photographer who specializes in documenting endan­gered cultures and traditional life in Asia, Latin America, and Africa.
He is particularly interested in photograph­ing cultural ceremonies and religious and tribal rituals.
He leads photogra­phy tours to India, Sikkim, Indo­china, Indonesia, and the Himalayan Kingdoms of Nepal and Bhutan. His images, articles, and photo features have been published in various magazines and other publications.
CONTRIBUTORS
Note: This complete alphabetical list of contributors is quoted from To Cambodia With Love.
Juanita Accardo — Juanita is a regular visitor to Cambo­dia. She adores Ratanakiri and treats it like her second home. When she's not traveling, she's back in the United States working at St. Mary Medical Center in Long Beach, California.
Matt Ames — If Matt is not in Cambodia, he is probably in Roanoke, Virginia, studying data visualization, working on art projects, making music, or writing and directing short films. Matt would like to especially thank the monks of Wat Tahm-rai-saw in Battambang for their friendliness and willingness to answer a bunch of stupid questions.
Mariam Arthur — Mariam has traveled the United States extensively and went global in 2006. Her writing career started in California for regional newspa­pers. She transferred her skills to Hollywood in 2000. She has resided in Cambodia since 2007, where she lives within view of the Royal Palace with her cat, Tigger.
Anne Best — A London-based anthropologist, Anne Best is the author of The Monk, the Farmer, the Merchant, the Mother: Survival Stories of Rural Cambodia. This book tells the true stories of the lives of four simple country people. Now elderly, they reflect on the events of their lives and talk about the traditions of Khmer village life.
Andrew Booth — British-barn Andrew has such eclectic talents and absurd determi­nation, most would agree he is the man to have with them on a desert island. When not obsessing over the logistics of bespoke itineraries for his travel company ABOUTAsia, Andrew can be found spending its profits for the education of Cambodian rural poor through the IAMCAMBODIA Foundation, where he is cofounder and director.
Adam Bray — Adam Bray is a writer and photogra­pher based in Mui Ne, Vietnam. He has contributed to more than a dozen guidebooks for countries in South­east Asia, including Insight Guides' Laos & Cambodia, DK's Eyewitness travel guide to Cambodia and Laos, and Thomas Cook's Travellers Cam­bodia – as well as numerous books in the To Asia With Love guidebook series. He is also regularly featured on CNNGO.com and CNN.com.
Elizabeth Briel — Elizabeth Briel is an artist and travel ­writer with an Asian focus. She has recently illustrated her first book, H is for Hong Kong, photographed her second, Lost & Found: Hong Kong, and is writing another about her quest through Thailand, Laos, and Vietnam in search of the perfect paper. Cur­rently she is based in Australia and Asia. In Cambodia, she ran a solo charity project teaching photography to kids while working as a radio DJ.
Janet Brown — The author of Tone Deaf in Bangkok, Janet loves Cambodia from the per­spective of a Bangkok resident but harbors dreams of someday being very, very old in Kratie. Look for her forthcoming Clueless in Cambodia sometime in 2030!
Cristiano Calcagno — Italian-born Cristiano Calcagno lives with his wife in Kompong Thom, where he has worked for many years. In his spare time he conducts field research into the ancient sites around his home province … and rides his bike.
Hing Channarith — Hing Channarith is the CEO and founder of the grassroots NGO the Cambodian Children's Advocacy Foundation (CCAF). He formerly managed the Kien Khleang National Rehabilitation Centre's Veterans International Cambodia just outside Phnom Penh for a decade.
Karen Coates — Author of Cambodia Now: Life in the Wake of War, Karen Coates splits her time between the American Southwest and Southeast Asia. She's covered Cambodia for publications around the world since 1998, when she worked at The Cambodia Daily. She now writes the Ramblin' Spoon blog about cuisine.
Kent Davis — Kent Davis is a publisher, author, trans­lator, and educator with twenty years of Southeast Asian work and travel ex­perience. In 2005, he founded DatASIA Press and initiated Devata.org, an indepen­dent research project documenting, cataloguing, and analyzing the sacred women whose portraits fill the walls of Angkor Wat and other Khmer temples.
Tiara Delgado — From Los Angeles, California, Tiara Delgado is the founder of Global Vision Video production company. In addition to working on documentaries, she has been a news correspondent for CAM-TV in Long Beach, California, and is currently a contributing journalist for The Khmer Post newspaper, also in Long Beach. She has been traveling to Cambodia since 1999 and has resided for the past two years in Phnom Penh, where she works as an English teacher.
Christine Dimmock — Christine Dimmock is a volunteer tutor for migrants and refugees in Australia, who first traveled to Southeast Asia and Cambodia in the 1990s. Her travel adventures also took her to Afghani­stan in the early part of the last decade.
Kim Fay — Raised in the Pacifie Northwest, Kim Fay first traveled to Southeast Asia in 1991. Since that time, she spent four years living in Vietnam and has traveled back frequently, writing about the region. As an expert on travel literature and Vietnam, she has been a guest speaker on NPR and has written for numerous publications, including Travel + Leisure. She is the author of Communion: A Culinary Journey Through Vietnam and creator and series editor of the To Asia With Love guide books. She lives in Los Angeles.
Don Gilliland — Don Gilliland is originally from Orlando, Florida, where he worked as a dishwasher, cook, and record store manager. He moved to Thailand in 1996 to work for Tower Records. He taught English for a few years before getting the retail itch again, opening the Lazy Mango Bookshop in Siem Reap in 2002 and Dasa Books in Bangkok in 2004.
Steve Goodman — Steve Goodman is an American who has lived in Phnom Penh since 2005 working as a professional photogra­pher and part-time guitar player. In 2002, after a twenty-two-year career as a software company executive in San Francisco, he began an exciting adventure traveling extensively and shooting photos throughout South­east Asia.
Antonio Graceffo — Antonio Graceffo is a martial arts and adventure author living in Asia. He is the author of the book The Monk from Brooklyn and the host of the web TV show Martial Arts Odyssey, which traces his ongoing journey through Asia, learning mar­tial arts in various countries.
Debra Groves — Debra Groves is an Australian photographer working in Cambodia. She left her own wedding photography business on Australia's Sunshine Coast to move to Cambodia in April 2005, a year after her first visit. She is the founder of the charity Helping Hands.
Anna Hassett — Anna Hassett's travels to Cambodia have included spending time at the Helping Hands charity outside Siem Reap.
Christina Heyniger — Christina Heyniger is a consultant, writer, and lecturer working with governments, entrepreneurs, and community tourism interests to develop and market eco-nature-adventure tourism products and ser­vices. Her company, Xola Consulting, has supported clients in countries around the world, including Ar­gentina, Brazil, Bhutan, Cambodia, China, Ecuador, Peru, India, Mexico, Montenegro, Morocco, Nepal, and the United States.
Denise Heywood — Denise Heywood is a lecturer, journalist, author, and photographer. She has lived in Paris, New York, and Cambodia, where she worked as a journalist for three years. Now based in London, she has written books on Luang Prabang and Cambodian dance, including Cambodian Dance: Celebration of the Gods.
Aaron Horwitz — Aaron Horwitz is a Los Angeles­-based filmmaker and writer who has a passion for Asia and spent a good part of 2008 shooting in Thailand. He is also a cofounder of the charity Who Will? We Will! which organizes annual fundraisers for several small, independent NGOs. He is currently working for Causecast and aiming on a return to work in Southeast Asia again soon.
Mark Hotham — In 2001 Mark set off to spend eighteen months traveling India, Sri Lanka, Thailand, Malaysia, China, Laos, and Vietnam before arriving in Cambodia in 2003. Unable to tear himself away, he found work in the Australian Embassy in Phnom Penh and settled down for two and a half years. He now lives and works in the travel industry in the UK.
Soumya James — Soumya is writing her doctoral dis­sertation in the Department of History of Art and Visual Studies at Cornell University in the United States. She is studying the cultural role of the divine feminine during the Angkor period. Her experiences during fieldwork led to a greater appreciation for the people and places in Cambodia.
Helen Ibbitson Jessup — Helen is an art historian specializing in the architecture and sculpture of Cambodia and Indonesia. She has curated exhibitions that have traveled in the USA, France, Japan, Germany, Switzerland, and The Netherlands. She is the founding president of Friends of Khmer Culture and a trustee of the United States Indonesia Society. Her publications include Art & Architecture of Cambodia and Masterpieces of the National Museum of Cambodia.
Molly Jester — Molly spent many years working on issues related to homelessness and street-living youth in the United States. She first traveled to Southeast Asia in 2001 and fell in love with the region. She's the president and founder of Stop Exploitation Now! established in 2005 to fight exploitation and abuse in Southeast Asia.
Phil Lees — Phil is an Australian living in Phnom Penh and an avid foodie. He pens Phnomenon, Cambodia's first food blog. Lonely Planet's guide to the greater Mekong called him "the unofficial pimp of Cambodian cuisine."
Peter Leth — Peter is an American who has explored all corners of Cambodia for both work and play. He currently lives in Phnom Penh with his wife and daughter.
Martin Lum — Martin advises the Victoria government in Australia on health. He loves traveling.
Roy McClean — Roy is currently based in Australia and Asia. He spends his time breathing and making shapes with his body (also known as Chi Gung, Wing Chun, yoga, and meditation). He enjoys riding old bicycles through the back streets of low-rise cities.
Steve McClure — Steve is an award-winning writer/ director and cofounder of Ghost-2-­Eleven Entertainment. His first feature documentary, Rain Falls from Earth: Surviving Cambodia's Darkest Hour, is narrated by Oscar-nominated actor Sam Waterston and features personal stories from victims of the Khmer Rouge regime in 1970s Cambodia.
Doug Mendel — A former volunteer firefighter in Colorado, Doug first came to Cam­bodia in 1997 and has since donated equipment to six of Cambodia's fire stations, including two fire trucks. He also set up the Douglas Mendel Cambodian Relief Fund.
Howie Nielsen — A former dentist in the United States by profession, Howie is a passionate bird-watcher and now trains local guides for the Sam Veasna Center for Wildlife Conservation in Cambodia.
Caroline Nixon — Serving as a medical student elec­tive in Chiang Mai, Thailand, in 1980 started Caroline's passion for travel­ing throughout Southeast Asia. Her favorite destinations are Myanmar and Cambodia. Her favorite pastimes include floating on rivers, cooking, and eating with friends.
Dougald O'Reilly — Dougald received his PhD in archaeology in 1999 and was hired the same year by UNESCO to teach at the Royal University of Fine Arts and pursue his research interests in Iron Age settlements in Cambodia. He founded Heritage Watch International, an NGO that promotes the preservation of heritage assets in Cambodia, in 2003. The author of Early Civilizations of Southeast Asia, he is currently a lecturer at The University of Sydney in Australia.
Joanna Owen — Following Joanna's first experi­ence with Siem Reap, she made it her home and runs a successful responsible-tourism business with her partner, Thomas at Angkor Hotels. She has just completed an MA in Responsible Tourism Management and set up HOPE, a UK-based charity supporting young adults in Cambodia.
Daniela Papi — Daniela is the founder of PEPY, a hybrid organization encompassing an education development organization and an edu-venture tour company based in Siem Reap. She has been living in Cambodia since 2005 and is always looking for ways to escape the cities-often by bicycle on one of PEPY's bicycle adventures.
Robert Philpotts — Robert has been writing about Cambodia since UNAMIC times, "but I consider, as far as my books are concerned, what I produce is a bit like white rice without prahok. This is why I spice the texts with pen and ink drawings." His books include A Guide to Phnom Penh, The Coast of Cambodia, A Post of Independence, and his latest, South of the Heart.
Socheata Poeuv — Socheata made her filmmaking debut with the award-winning film New Year Baby, which was broadcast nationally in 2008. She was formerly on the staff at NBC's Dateline and TODAY shows and ABC's World News Tonight. She's also the CEO of Khmer Legacies, an organization whose mission is to document the Cambodian genocide through videotaped testimonies by having the younger generation interview the older generation.
Jan Polatschek — Jan is a native New Yorker and now lives in Thailand. Using Bangkok as his hub, he travels in Asia, the Middle East, and beyond. He writes about his travel adventures and posts photos on his website, and several of his essays appear in To Asia With Love guidebooks from ThingsAsian Press.
Geoff Pyle — After living in Cambodia for a while, Geoff finds it hard to keep away from the place-the people, the history, the landscape, the food … though it is the architecture, the old stuff and the 1960s stuff, that really gets him going.
Nick Ray — Nick hails from Watford, UK, and after trying his hand attour leading he hooked up with Lonely Planet in 1998 and has worked on more than twenty titles since, including Lonely Planet Cambodia. He lives in Phnom Penh and leads and lectures on tours for top travel companies and international organizations. He also works as a loca­tion scout and manager for television and film. Projects have included Tomb Raider, Two Brothers, and countless documentaries for the BBC, Discovery Channel, and National Geographic.
Dawn Rooney — Dawn is an independent scholar and an art historian specializing in South­east Asia. She has authored nine books on the art and culture of the region. An American now residing in Bangkok, her Angkor: An Introduction to the Temples was first published in 1994.
Geoff Ryman — Geoff is a Canadian living in London. He has published eight novels and a volume of short fiction and has coedited a collection of Canadian fiction and a volume of stories that are collaborations between writers and scientists. His novels and short stories have won fourteen awards. His book on Cambodia, The King's Last Song, was inspired by a visit in 2001 to an archaeological dig at Angkor Wat. He has twice run workshops in Cambodia in creative writing.
Anita Sach — Anita works as a freelance travel writer and editor, develops tour programs to Asia for tour operators, and leads group tours to the region. She is the author of guidebooks on Cambodia, Vietnam, and Bangkok and regularly writes online guides to Phnom Penh, Saigon, Hanoi, and Bangkok.
Sheila Scoville — Sheila lives in Austin, Texas, playing in her band No Mas Bodas, selling music at Waterloo Records, and thinking about her trip to Asia at least five times a day. She misses the scenery, cheap massages, kindness of complete strangers, and street food (especially sticky rice desserts) the most.
Lundi Seng — Lundi is a doctor practicing rehabilitation, occupational, and physical therapy in Long Beach, California. In January 1979 he fled with his family to Thailand and resettled in Michigan in December 1980.
David Shamash — For the last fifteen years property company director David has been donning his backpack and traveling to the farthest reaches of Cambodia by boat, pickup, or motodop. As a board member of Mekong Blue in Stung Treng, he helped develop the project so that it now supports a large seg· ment of the local community.
Gordon Sharpless — Based in Siem Reap, Gordon has lived and worked in Cambodia for nearly a decade. He is the writer and publisher of the Tales of Asia website and since 2004 has owned and operated Two Dragons Guesthouse in Siem Reap. He is married with two children.
Robert Tompkins — Robert is a Canadian writer, editor, and educator. A regular contributor to ThingsAsian.com, he and his wife, Doris, live in Cedar Valley, Ontario, a rural community thirty-five miles north of Toronto. Bob publishes articles internationally through his freelance agency, Travel Ink. He is also the editor of Futurescapes. Currently, he is involved in an online editing and tutorial service called The Wordsdoctor.
Georgiana Treasure-Evans — Georgiana is a mother, writer, yoga teacher, and healing arts practitioner. During her four years in Cambodia she traveled widely in Southeast Asia with her husband and two small children. She now lives in Herefordshire, UK.
Loung Ung — Loung is the author of two mem­airs: First They Killed My Father: A Daughter of Cambodia Remembers and Lucky Child. A Daughter of Cambodia Reunites with the Sister She Left Behind.
Glyn Vaughan — Glyn is director of All Ears Cambodia, a local NGO fighting against ear disease and deafness. It focuses on the weakest and hardest hit, providing free medical treatment for some of the most vulnerable groups in Cambodia.
Dickon Verey — Dickon lived in Cambodia from 2003 until the beginning of 2006. During that time he volunteered for a number of NGOs. His main work was building a youth and community center in the village of Ksach Poy near Battambang for FEDA. He now lives in Vietnam.
Christine Thuy-Anh Vu — Christine writes and edits work about the arts, culture, and science. Serv­ing as art adviser to several interna­tional collections, she has also been an executive director to a Vietnam-based international arts organization. A Fulbright Fellow in Contemporary Vietnamese Art, she has received other honors and fellowships for her research in Europe and the USA in psychology, gastronomy, and contemporary art.
Ray Waddington — Ray is the president of The Peoples of the World Foundation, a secular, apolitical, nonprofit organization based in the USA. He established the foundation to fund educational scholarships for indigenous people after witnessing their lack of educational opportunities and the negative impact this has on political representation. He recently cel­ebrated his one-millionth kilometer of international travel and is prepar­ing a travel/humor book based on his experiences.
Georgie Walsh — Georgie first went to Phnom Penh to work on a memoir set there in the 1980s. This fell through, but she kept herself busy by editing, teaching, exporting textiles, starting a soup kitchen, co-founding an NGO, and selling some paintings, just to name a few activities. More recently she's been based in Bangkok and Luang Prabang, where she is working as a freelance journalist.
Peter Walter — Peter Walter is the Southeast Asia managing director for L.EX Consult­ing. A native of Lakewood, Ohio, he has lived with his family in Bangkok for nearly ten years. Whenever he gets the chance, he enjoys spending time exploring the region with his wife, Lyle, and their three boys.
Debbie Watkins — With husband Marc, Debbie created Carpe Diem Travel in 2001 after a ca­reer in banking in the UK. Carpe Diem is a social enterprise travel business, reinvesting profits in the communities its customers visit.
Rachel Wildblood — UK-born, Rachel is a freelance consultant specializing in waste and environmental management. She worked for various NGOs in Cambo­dia over a four-year period from 2005 after arriving as a volunteer.
Mick Yates — Mick is an innovative leadership researcher, teacher, and author. In 2001, Mick was elected to Save the Children's U.S. board of trustees. Reflecting a long-term interest in children's issues, the Yates family supports a Cambodian school devel­opment program in a remote area of the country.
Ronnie Yimsut — Born and raised in Siem Reap, Ronnie fled Cambodia after witnessing the massacre of nearly his entire family under the Khmer Rouge regime. Ron­nie is currently a senior landscape architect for the U.S. Forest Service, a published author, and a social and environmental justice issues activist with groups such as Project Enlighten and Bakong Technical College in Cambodia.
Ray Zepp — Ray came to Cambodia in 1995 as part of the Georgetown University project to rebuild the National Uni­versity of Management. His travels in the hinterland prompted him to author his Cambodia Less Travelled and Experiencing Cambodia. He now resides in Battambang and has written the tourist guide Around Battambang. He has also started the new Dewey International University in Battambang.