Tantric Yogini Offers Clues to Khmer Mystery
By Emma C. Bunker
This excerpt is fromthe upcoming book "Bronze in Khmer Culture" to be released in 2011.
© 2010 Copyright Emma Bunker & Douglas Latchford.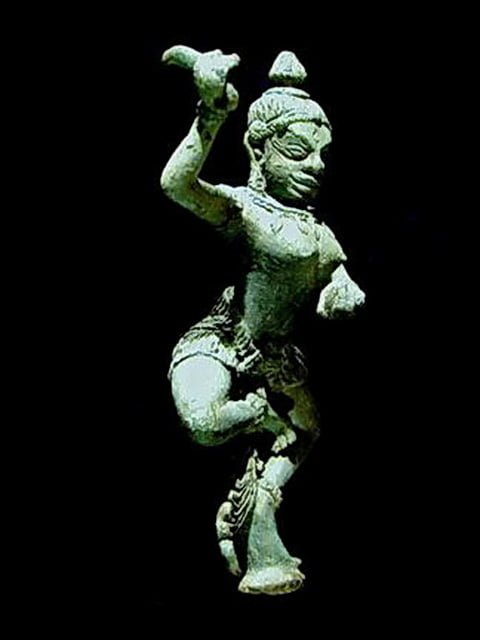 The Yogini, beautiful, wildly fierce females frequently shown dancing on corpses, derive their iconography from obscure Vedic, village, and tantric sources, and should not be confused with charming celestial females known as apsara, as will be discussed later.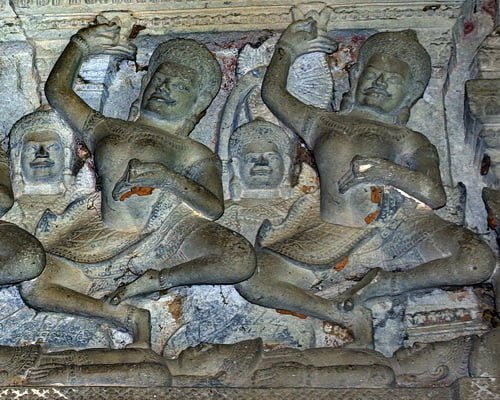 Trained as 'yogic-sexual assistants,' yogini were indispensable in the Hevajra cult, resulting in a need for a significant number of women able to perform the necessary Tantric temple-rituals.* The Chinese Superintendent of Maritime Trade in thirteenth-century Guangzhou, Zhao Rukuo, mentions the presence of foreign women in Khmer temples.
"In Chenla [Cambodia], the people are devout Buddhists. In the temples there are 300 foreign women; they dance and offer food to the Buddha. They are called a-nan…"
Their description as a-nan (Skt. Bliss) suggests an erotic role in temple rituals.*
Such a role attributed to yogini may not have resonated with Khmer women, resulting in the need for foreign women to fulfill the required Tantric temple-rituals.
Zhao's statement may explain this unusual little bronze dancing yogini who is not Khmer but Negrito, confirming Zhao's statement concerning foreign women in Buddhist temples. Negritos are known to have inhabited parts of Peninsular Thailand and the Malay Peninsula.
The Negrito yogini wears a sampot chang kben that dips low in front, is adorned with a pectoral with pendants front and back, and displays an empty socket in back for a butterfly bow, all characteristics of the second half of the eleventh century.
A third eye marking her forehead and her dance pose, in which the raised right foot touches the left thigh, are typical Tantric yogini characteristics.
To date, this is a rare image of an obvious foreigner in Khmer art.
* Citing the work of Dr Peter D. Sharrock, SOAS, including "The Yoginis of the Bayon" and "Garuda, Vajrapani and religious change in Jayavarman VII's Angkor". Please see the final publication for full citations.
About the Author
Emma C. Bunker, a research consultant to the Denver Art Museum's Asian Art Department, specializes in the arts of ancient China, the Eurasian Steppes, and Southeast Asia. Links to two of her publications relating to Khmer art appear below: